An AC installer in Los Angeles reminds Angelenos to have their AC system checked before the summer season comes. Keep in mind that we depend too much on our air conditioning system in the summer. Without it, you and your family members will sweat profusely at home. During the summer season, the heat will not only warm the air but it also affects the humidity causing excess moisture that can harm your AC system. High humidity is terrifying because it will force you to reset your thermostat's temperature. It will also result in your air conditioner in working unevenly, thereby, affecting its overall performance.
AC Unit is not a Dehumidifier
Your AC unit may have a dehumidifying effect or integrates a de-humidification system. However, it does not mean that it can act as a dehumidifier. It is not built to work that way. High humidity can adversely affect the cooling atmosphere of the unit. As a result, the entire unit works harder to give you cool air.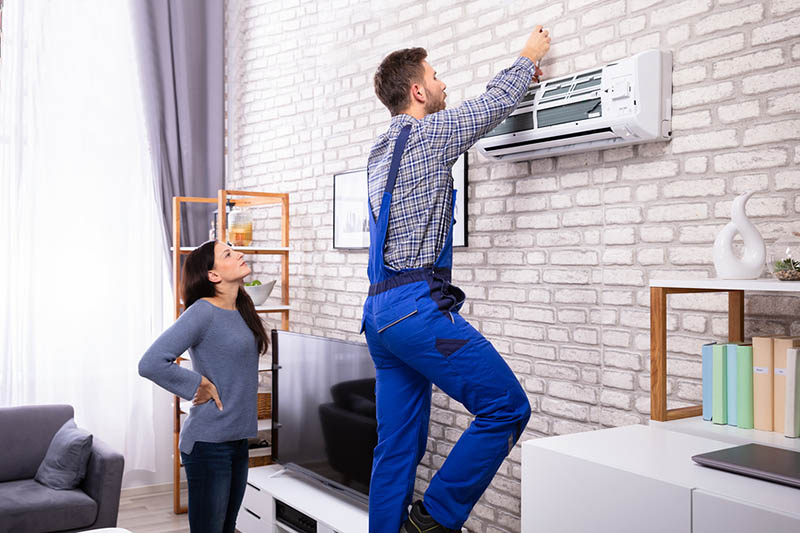 When you reduce the temperature settings on your thermostat, the AC strives harder to cool your house. But doing so will only increase the wear and tear of your machine. The indoor coil will freeze because of the increased moisture content. It will result in a humidification issue that must be fixed immediately. Else, you will need to replace your unit sooner or it will cause a huge spike in your energy bills. But you can protect your AC unit during extreme weather.
Call AC Installer in Los Angeles
Before the summer season starts, make sure to have your AC unit checked by our technicians. We will not only inspect the unit but we will also clean and tune it thoroughly. You may also check your unit's air filter each month, not just in the summer season. During the inspection, our technicians will evaluate its health and recommend a replacement if necessary. It is vital to replace your air filters during summer because dust and allergens can easily build up and circulate. If the filter is clogged, the entire system works harder to give you cool air. Replacing your air filters is a crucial step in protecting your AC unit during the summer or throughout the year. It is like changing your car's oil. It is a vital step in ensuring that you will have a healthy unit for many years.
Another thing you can do is to avoid placing appliances or anything near your thermostat. Keep in mind that thermostat can sense the heat. If that happens it causes the AC to run longer than necessary. That's why we recommend having the thermostat installed in an area where the sun will not shine on it directly.
If your AC needs replacement, though, make sure to contact our AC installer in Los Angeles. Our technicians can help you find the right unit for your house. Do not just buy any unit that you fancy. Make sure that it fits your lifestyle and budget. Contact our technicians today to schedule an appointment (323) 673-3107.