We've seen quite a bit in our years as a company that provides air conditioning repair in Los Angeles. One thing we rarely see is an air conditioning or heating problem that comes out of nowhere. Often, the emergency problems we fix in the middle of the night are issues that could've been caught and resolved long before they became an enormous problem. That's where our routine maintenance comes in.
With our maintenance services, we'll look over your heating, air conditioning, HVAC and more. You can think of it like we're giving your HVAC a medical exam. We thoroughly inspect them, using all of our years of experience. With modern advances in tools, technology, and methods, we're able to detect more potential problems with air conditioners and heaters earlier than ever before.
Should we find something wrong with your air conditioner, heater or HVAC, we can repair the problem. If that isn't an option, we can install a new heater or air conditioner for you. This way, you won't have to worry about them breaking down on you when you least expect them to.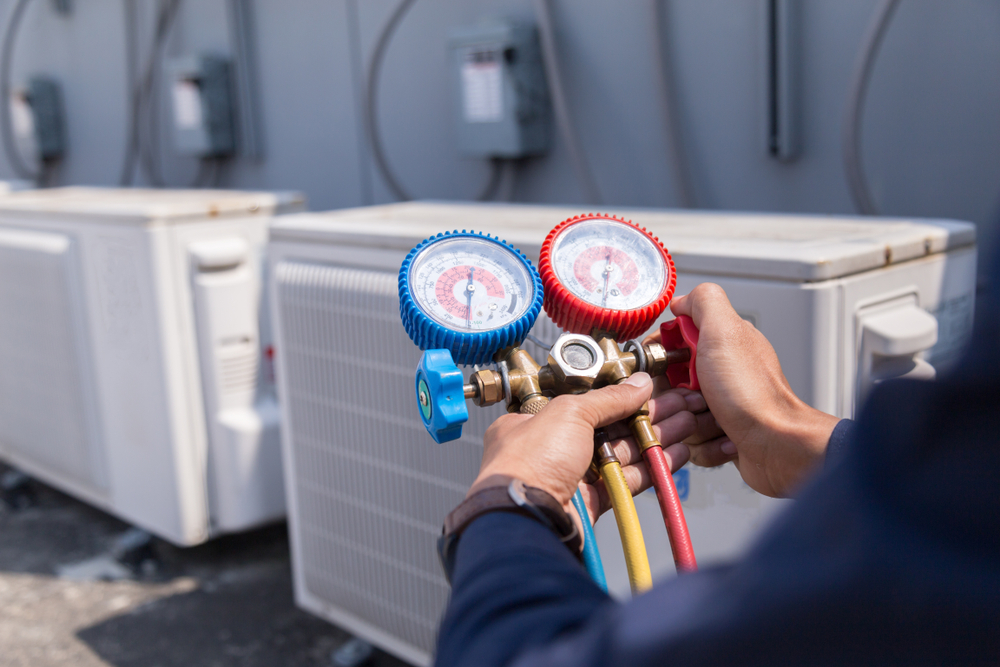 Most people don't really think about their heating and cooling systems unless they break down. It can be a very "out of sight, out of mind" kind of thing. However, without regular service, heating and cooling systems can break down very quickly.
One of the best parts of our routine maintenance is that it can save you money. It's much less expensive to pay for maintenance than it is to pay for an emergency. Beyond that, it can also give you peace of mind. This way, you don't have to worry about your heating and cooling malfunctioning at the worst time. Instead, you can enjoy the right amount of heat and air conditioning whenever you want.
To learn more about our routine maintenance or to set up an inspection, contact us at (323) 673-3107