The HVAC system is vital to your home. It's the lifeblood of an indoor setting. Having a solid HVAC system is essential to ensure you're breathing excellent air quality. If you require heating and air conditioning repair in Los Angeles, you might be tempted to call your friend John, who is a handyman. Is it a wise idea, though? 
Call HVAC Technicians for
Heating and Air Conditioning Repair in Los Angeles
Your heating and air conditioning system is referred to as HVAC. If it needs repair or replacement, you need certified professionals known as HVAC technicians. How about handymen? Can they take care of the maintenance and repair of the HVAC? Handymen are also pros. However, some of them aren't licensed to perform HVAC repairs. If you hire someone who's licensed or certified, you're risking your system. To be safe, it's best to just call our HVAC technicians for anything that involves your heating and AC. 
When to Call an HVAC Technician? 
Most homeowners would only call HVAC technicians if their system requires repair. However, it's just like your body, if you don't take care of the system, it will break down soon. The role of HVAC technicians isn't limited to repairing your AC or heating. Instead, they are also trained to maintain it. 
Repair or Replace Your AC or Heating System? 
When you call our HVAC technicians, they will visit your house and assess the system. They'll troubleshoot the errors to bring the system back to normal. However, there are times the system needs more than just cleaning. It may require repair. Worse, you will have to replace the entire system. 
When to Repair It? 
There are scenarios that repair is more ideal than replacing the HVAC system. One of the reasons is that the system is still too young. That is, it has been around for less than a decade. Obviously, the repair costs are cheaper than having it replaced. The average cost of HVAC repair is between $150 and $450. Depending on the contractors or technicians, they can charge you by the hour. Some contractors do offer flat rates. But they are often applied to small repair jobs. Hiring a contractor that offers a flat rate is more affordable. The reason for this is that even if the repair takes longer, the charge will be the same. 
The Time to Replace 
In some cases, though, replacement is the more ideal option. There are various benefits if you choose to have new HVAC equipment. However, it's still best that you have it checked by a professional to determine whether the system needs repair or replacement. Keep in mind that replacement is costlier than repair.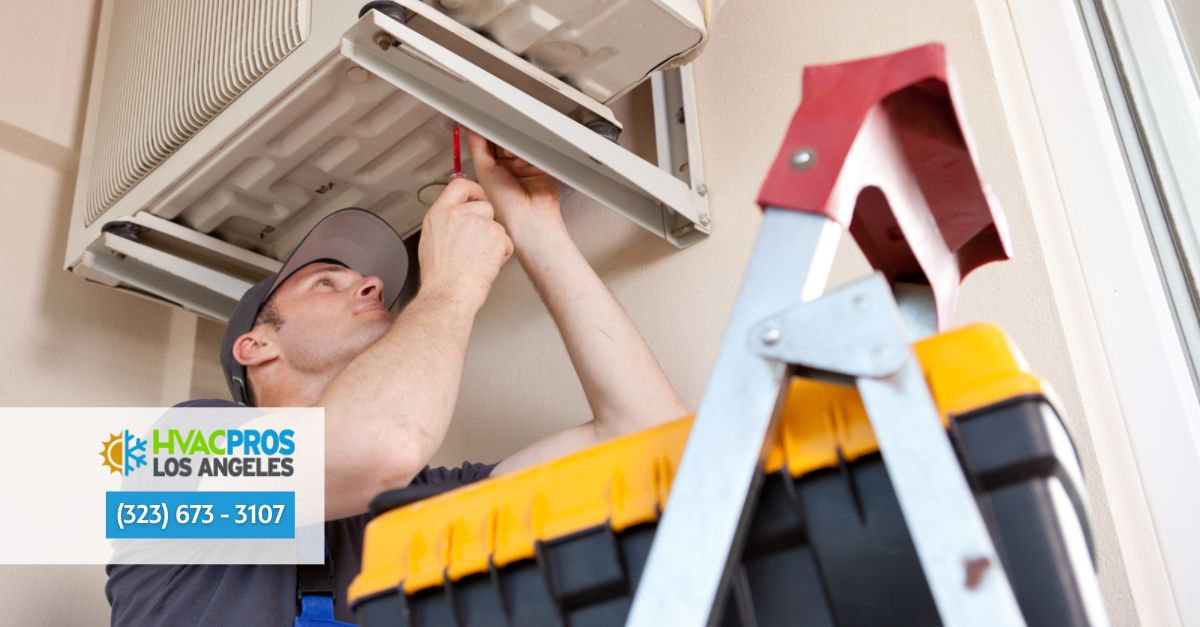 Talk to the Pros
Get your free quote today to know how much it will cost to hire pros for heating and air conditioning repair in Los Angeles. Or call us if you need emergency repair: (323) 673-3107.