An air conditioning unit can cool your home during extremely hot weather, especially in the summer. But there will come a time that you need to call an AC repair in Los Angeles service.
Unfortunately, even if your AC unit gives you signs that it needs repair, you might not recognize them. The only time you would notice them is when you need immediate repair.
As soon as you have noticed those signs, make sure to call a professional to have it repaired. Doing so will keep your unit in a better state. It will also help you save a significant amount of money if you have not taken care of it earlier.
What are the Signs That You Need to an AC Repair?
Blowing Warm Air
Your air conditioning unit should give you cool air and not blowing warm air. However, if it is giving you warm air, it is a sign you need a repair.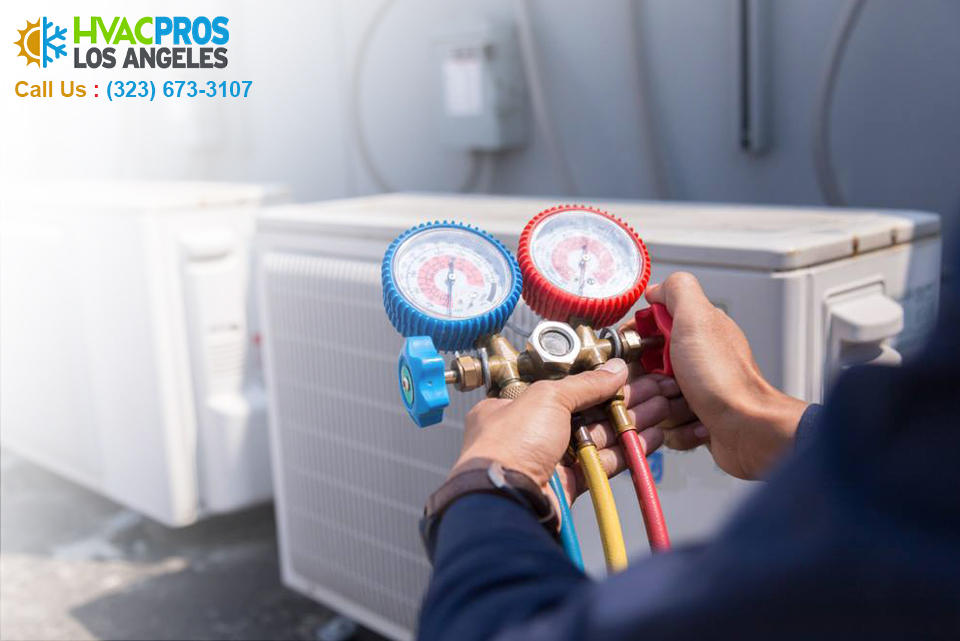 Warm air from your air conditioner could mean a lot of things. It could be a broken refrigerant leak.
The only way to know the reason is to call a technician from HVAC Pros Los Angeles. We will immediately dispatch our team to inspect your AC unit and fix the issues. Do not wait for those issues to get worse. Else, you might need a replacement for your unit.
Making Strange Sounds
An AC unit does not make a strange noise. However, if it does, it indicates that it requires urgent repair. The sound could be rattling, buzzing, and grinding. If you notice them, make sure to have your unit checked immediately by our technicians at HVAC Pros.
Causing Water to Stagnate
It is true that your AC unit makes your house free from humidity. But if it is not doing its job, you will notice water near the windows where the AC is installed.
Or you will notice that your house is humid. Make sure to contact a technician right away as it is another indication that your air conditioner requires repair.
Maintaining the AC
As the saying goes, it is better to maintain it than to repair it. The cost of maintaining the unit is cheaper than the cost of having the unit repaired.
At HVAC Pros Los Angeles, we do not only perform AC repair but we also conduct maintenance. However, some things can be easily done regularly by the owner of the unit.
For instance, you can easily remove any dust around the unit. During winter, you will not use your AC unit. even though you are not using it, make sure to regularly remove dust around the unit's condenser.
Remove any twigs, tree leaves and other impurities that the unit might have caught. Do not wait for summer to clean it.
Repair AC When Needed
When you need an AC repair in Los Angeles, make sure to call our experts at HVAC Pros. Our years of experience will allow us to give you the excellent service that you deserve. To hire our professionals, call our office today at (323) 673-3107