During winter, you would pull your comfy sweaters and trade your lemonade for hot chocolate and marshmallows. Winter is a beautiful time of the year. Before the colder months come, though, make sure to check your central air and heat in Los Angeles. If it's time to replace your heating system, you might wonder whether to upgrade your furnace to gas or electric. 
Central Air and Heat in Los Angeles
: Which One to Choose? 
Cost
Between gas and electric furnaces, the latter costs less for the first output when you talk of the cost of the equipment and installation. But a gas furnace can be less costly when you run it. According to this report, "A furnace with a 90 percent AFUE rating might cost $1,000 more than a similarly sized unit with an 80 percent rating. But you can often recoup that additional cost through lower fuel bills over the life of the furnace, especially in regions such as the Northeast and Midwest, where winters can be harsh."
Size of the House 
The cost of the equipment for a gas furnace is more expensive than having an electric furnace. Gas tends to heat your home faster. Thus, it's ideal if you live in colder climates. However, you should also consider the size of your house. If you live in a smaller house in a warmer region, an electric furnace can easily meet your heating needs without putting too much strain on your budget. 
Lifespan 
A gas furnace can last up to 20 years if it's regularly maintained. To ensure that it performs optimally, it has to be checked yearly. Annual maintenance can also prevent carbon monoxide from leaking into your home. The electric furnace, on the other hand, can last longer than 20 years. Plus, it requires little maintenance. 
Which Heating System is Right for You? 
Unfortunately, it's more than just knowing the cost, house size, and lifespan when it comes to determining which furnace is right for you. Thus, if it's time for you to replace your heating system, you need to talk to an HVAC technician to help you decide. If you don't want to deal with annual inspection or the possibility of carbon monoxide leaking, then having an electric furnace might be ideal. However, if you don't mind yearly maintenance but enjoy cost savings, then a gas furnace is a better option.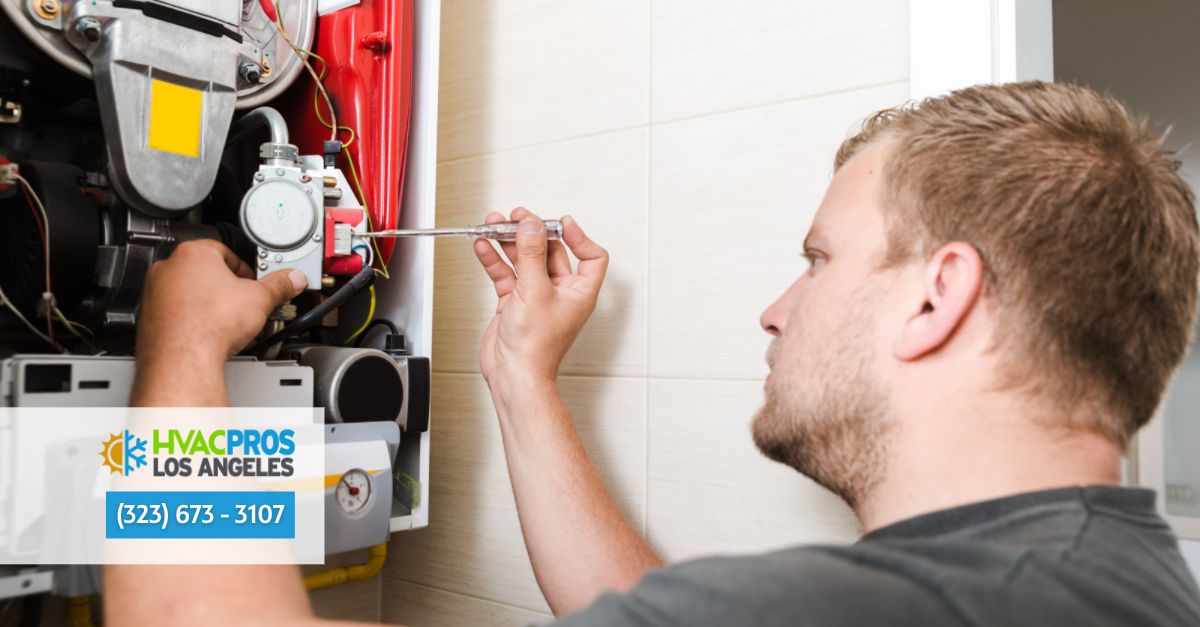 Talk to Us
What's right for you might not be right for your friends or colleagues. That's why you must talk to an HVAC technician to help you decide which furnace is better. At HVAC Pros Los Angels, we've been helping families in LA to stay warm and healthy. We're a team of HVAC technicians and installers. We are committed to providing our clients with the best service and products.
To learn more about our services for your central air and heat in Los Angeles, please dial this number: (323) 673-3107.