When you work in an office in a hot part of the country you are dependent on consistently working air conditioning to keep you cool during your workday. If you run a company that depends on the AC to keep your employees cool you will want to be aware of common issues when it comes to commercial HVAC systems. This can help you ensure that you are doing everything right by your employees.
HVAC issues to be aware of
One of the first things you should have on your list is whether or not your system has been maintained correctly. When was the last time you had a company take a look at your building's system? Have you got a plan that involves regular inspections? When you have a schedule set up to have your system checked on you are preparing yourself to solve any problems head-on. You don't run the risk of allowing HVAC issues to fester. Planning ahead and being aware of whether your cooling system is having issues can help you save money in the long run and keep your employees happy with good airflow. When it comes to airflow you'll want to consider if you have you checked your air filters lately.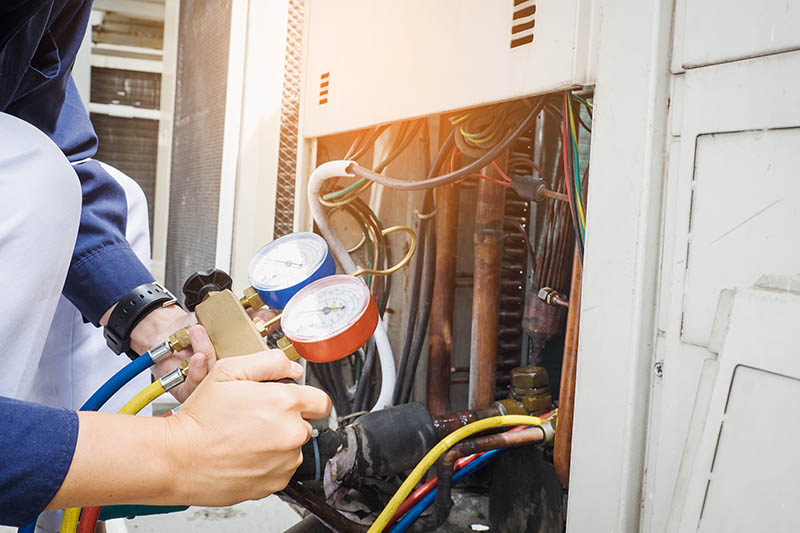 Another big issue with AC repair Los Angeles is whether your air filters are cleaned. This can be check during your regular scheduled maintenance. If you have a clogged air filter it can cause your system to short cycle which means it will run more often because it can't regulate appropriately. This means that you are going to spend more on your monthly bill because your AC is always running. A clean air filter means a unit that is running when it should be. Leaking refrigerant can be another common problem that can hinder your unit's ability to work correctly. The refrigerant is the liquid that allows your AC to cool. When that liquid is leaking and the HVAC doesn't have enough of it to work correctly you'll notice that the room(s) of your building aren't as cool as they should be. This could even mean that your system's condenser is struggling to work harder to compensate. These problems can cause expensive fixes.
Keep an eye on your thermostat!
You may have noticed (or your employees have) that your thermostat isn't reporting the correct temperature in your office/workspace. This isn't a surefire sign that something is wrong with your HVAC or AC. It could just be a problem with the thermostat. If your thermostat isn't working correctly it could be causing your system to turn on or off unnecessarily. Fixing that issue can help with keeping your building at the right temp year round. It can also be a big help in ensuring that your electric bills are what they should be without any energy being wasted.
If you would like to schedule to have your commercial HVAC system serviced you can depend on HVAC Pros Los Angeles to get your system in order. You can reach us calling (323) 673-3107 today and scheduling an appointment.