When most people think of air conditioning, they likely think of staying cool, but that is only half of the equation. Good AC Installers know about more than simply staying cool, and are also trained to be able to help fix thermostats, heat pumps, or any other heating or cooling problem you might run into. If you are looking for a good AC installer in Los Angeles, you have come to the right place.
HVAC Pros Los Angeles is the premier AC installer in the area, having helped customers to solve their heating and cooling problems for years. HVAC Pros Los Angeles offers its reliable and high-quality services all year long, ready to take a look at and fix any problem that might arise 24 hours a day, 7 days a week, and 365 days a year.
Heating Repair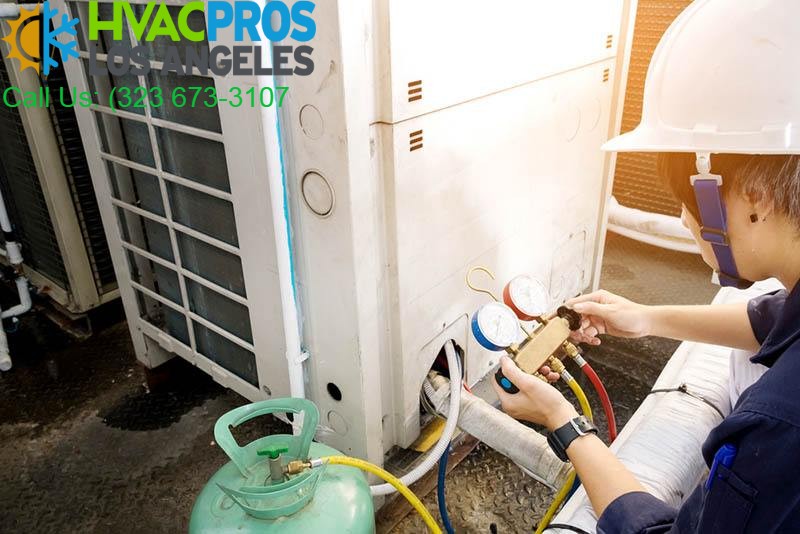 Though most home and business owners do not consider needing a reliable AC installer in the winter, HVAC Pros Los Angeles understands that LA can get pretty chilly in the winter. Temperatures can drop drastically once the sun goes down, and many LA residents find themselves needing heaters, radiators, and similar tools to stay warm during the winter.
No matter what kind of heating and cooling system you have, HVAC Pros Los Angeles is up to the job. Trained and licensed to provide heating repair services on virtually every system, HVAC Pros Los Angeles can have your heat back up and running in no time. A faulty climate control system can do more than make you feel a little uncomfortable; being too hot or too cold can have serious effects on health, air quality, productivity, sleep, and much more.
AC and Heat Repair Service 24/7
Emergencies never wait for a convenient time, and AC and heat emergencies are no different. Air conditioning units, heaters, thermostats, and other climate control tools can malfunction or sustain unexpected damage at any time, and that time is rarely a good one for getting help. Lucky for you, the professional AC and heat repair services of HVAC Pros Los Angeles is available 24 hours a day, 7 days a week.
At HVAC Pros Los Angeles, the goal is to keep you comfortable in your home or business, which is why they offer emergency repair services 24 hours a day. Whether your heater goes out at 3pm or 3am, give the pros at HVAC Pros Los Angeles a call, and a team of trained, licensed, and experienced AC and heat repair professionals will come to your aid as fast as they can.
Do you need a quality AC installer in Los Angeles? Choose HVAC Pros Los Angeles for all your heating and cooling needs, and get access to emergency repair services 24/7.