During summers, Los Angeles has humid weather. If it's winter, LA residents endure chilly weather. These factors can take a heavy toll on your HVAC. If you don't service it, you will soon face expensive heating and air conditioning repair in Los Angeles. Thankfully, there are several ways to avoid this issue. 
1. Schedule Tuneups to Avoid Costly
Heating and Air Conditioning Repair in Los Angeles
HVAC systems require tuneup. The AC, for instance, needs preventative maintenance every spring while the heating system needs a tuneup each fall. However, the schedules will depend on how you use the system. If you use it every day throughout the year, you may need to have it serviced twice a year or as recommended by HVAC technicians. Professional periodic maintenance prevents up to 95% of HVAC repair calls. 
2. Replace Air Filters Each Month 
Air filters are vital to the HVAC system. If they are dirty, they can create huge issues with the entire system that may lead to expensive repairs. But this can be prevented if you change the filters regularly. How often you should replace them will depend on the recommendation of the manufacturer. But you also need to clean them weekly or as recommended. 
3. Keep Condensate Line Unclog 
The condensate lines of heating and cooling systems will develop clogs if they are not monitored regularly. That's why, during tune-ups, the technicians will check them and ensure that there is no clog formation. They can make sure that the moisture drains through the lines and drips on the ground. If there are puddles around the furnace, they can be a sign that you have a clogged drain line. Call our HVAC professionals to check it. 
4. Clean the Area Around the Outdoor Unit 
Your HVAC system has outdoor units. They have to be maintained regularly between technician visits. As the owner of the system, you need to keep the outside units free of obstructions. It means that you have to remove dirt, leaves, and other debris. If there's foliage, you need to cut it to prevent it from interfering with airflow. It has to be hosed off to prevent gunk from building up inside the unit.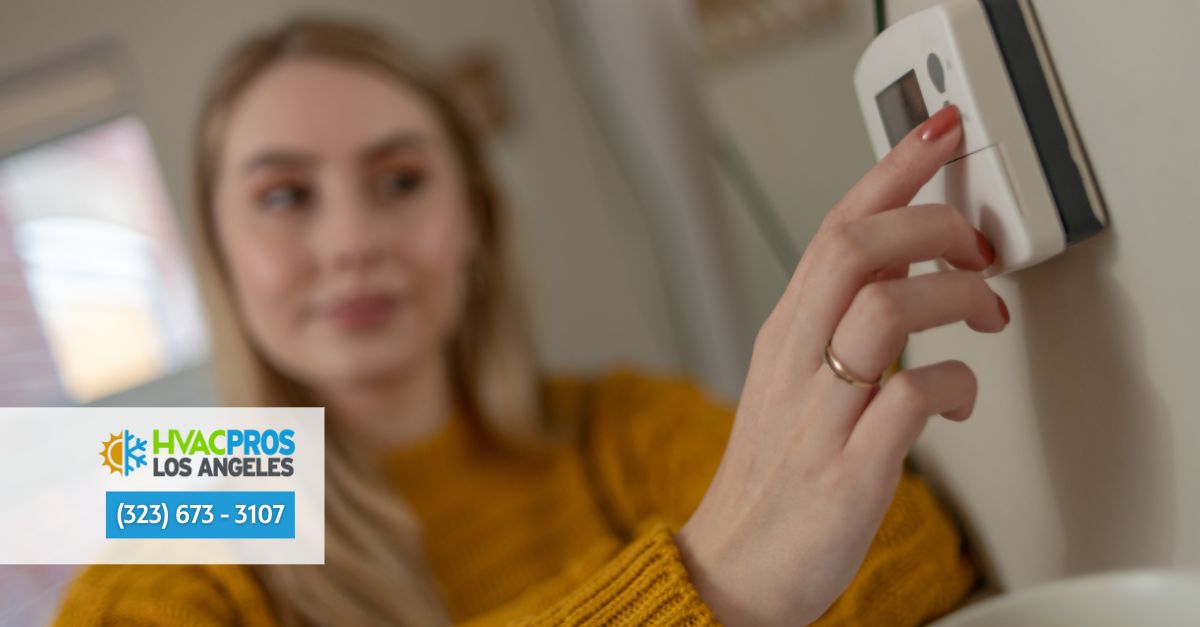 5. Vacuum the Vents 
If the vents are dirty, they can impede airflow. That's why it's vital to vacuum them regularly. Dirty vents will cause the system to work harder. They can also shorten the system's lifespan as they lead to extra wear and tear. You don't have to clean them every day. Once a month, make sure to clean the inside and outside of the vents with a damp microfiber cloth. Use your vacuum machine to remove dust and debris from the vent openings. If you don't feel much air coming from the vents, it's a clear sign that you need repair services. 
Call our heating and air conditioning repair in Los Angeles for more information. Please dial (323) 673-3107.