Every system needs maintenance. Your car's oil needs to be changed every certain mile. It's also the same with your central air and heat in Los Angeles. HVAC will only work efficiently if it's properly maintained. There are things that you can do to maintain your central air and heat in Los Angeles. But often, you need a professional to perform the maintenance job to ensure proper cleaning. 
When to Call a Professional to Maintain Central Air and Heat in Los Angeles? 
According to Forbes, you need to call in a professional if your air conditioner, heat pumps, or furnace requires repair and maintenance. And if the system is broken, you want to call a professional to perform an emergency repair. 
What are the Signs You Should Schedule an Appointment with an HVAC Professional? 
AC Blowing Warm Air 
You have spent money to purchase an AC unit so it can keep your house cool during warmer days or months. However, if it operates but it doesn't do its job well, then it's time for you to schedule an appointment with a contractor. You need to do it before the summer months start. In that way, you are guaranteed that the AC will function properly when you need it most. 
Thermostat not Working
The HVAC system in your house has a thermostat. It's the command center of the system. If it's not working properly, then it's time to call in a professional. The thermostat is a vital part of your system because it communicates with your air conditioner and heating units. It tells the system about the amount of warm and cool air to generate. 
Little to No Air Blowing Out of Vents 
When you turn your AC or heating system on, it has to cool or warm the air in the room. If the air is coming out weakly, it can be a sign that some parts of the system are failing. It can be the ducts, a compressor, or something else. Because the HVAC system is a complex one, you need a well-trained technician to investigate the matter. He will find the issue and resolve it appropriately.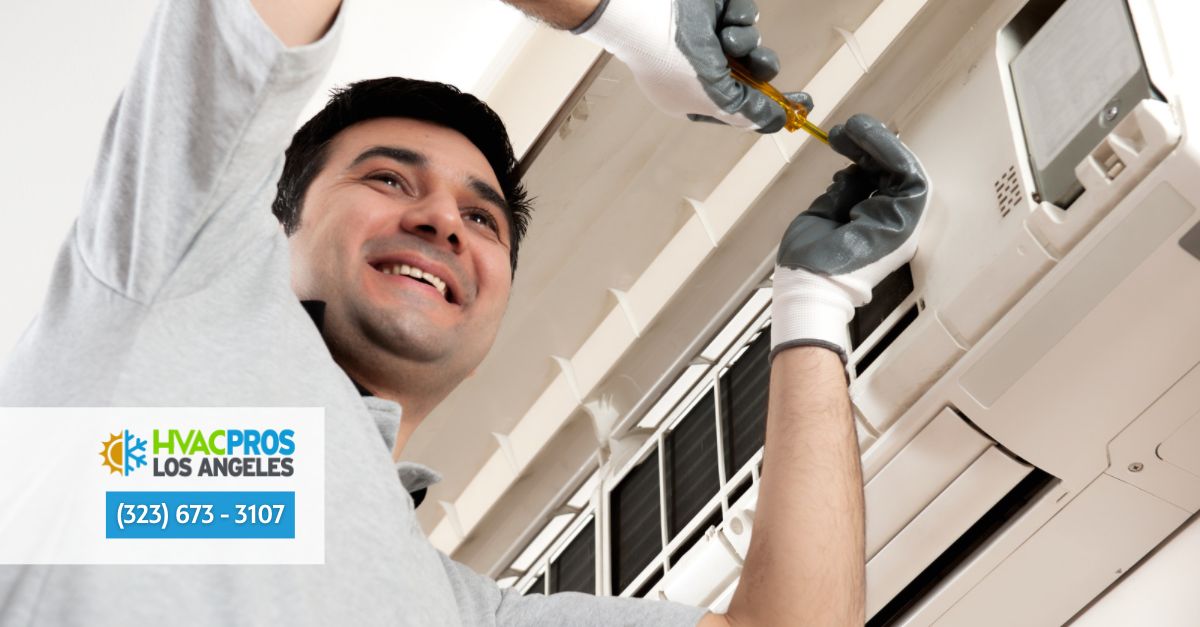 Loud Noise in the System
For instance, if the AC is on, you may hear squealing or scraping. This is a sign that the belt is moving out of place. Or it could be something else. Contact your trusted HVAC contractor ASAP to find the issue and resolve it right away. If you always put off the repair, you could be facing costly damage later on. 
If you need a professional to maintain your central air and heat in Los Angeles, you may contact us at (323) 673-3107. We also offer 24/7 emergency repair in case you need help with your system after business hours.